There are estimated to be 248,700 people living in slavery in South Africa. They're enslaved in all different walks of life including forced labour on farms, on fishing trawlers, in domestic servitude and in the sex trade. Thankfully there are a whole host of organisations who are working to change the fate of the people trapped here. One such organisation is A21 South Africa so we popped in to their office in Cape Town to learn a bit more about it.
We met with Cornel who takes the lead on A21's 'Reach' work. Cornel's job is to spread the word in South Africa that slavery exists and something can be done to stop it. It's estimated that 45.8% of the population are vulnerable to being trafficked in South Africa so educating people about the risks of it is incredibly important. Cornel and the team reach people wherever they can with school programmes, campaigns online, community awareness days and more. But more than that they try to harness the power of getting the whole community involved with their A-teams.
The A-teams are groups of volunteers who join together and use the skills they have to fight slavery where they are. They work by fundraising, educating and campaigning within their community. We love the idea of harnessing the skill sets of normal people to fight slavery, something that affects normal people everywhere. A21 have A-teams in 54 countries around the world, including the UK. Why not check out their site and see if you can spare a couple of hours here and there to help out your local team? Or if there isn't one local to you – why not start one?
A21 encourage anyone to do anything they can to join the fight to end slavery. They encourage you to get creative with it and use what's available to you to make a change. Cornel leads by example with this and has set up her own surf school where a percentage of the profits goes towards A21.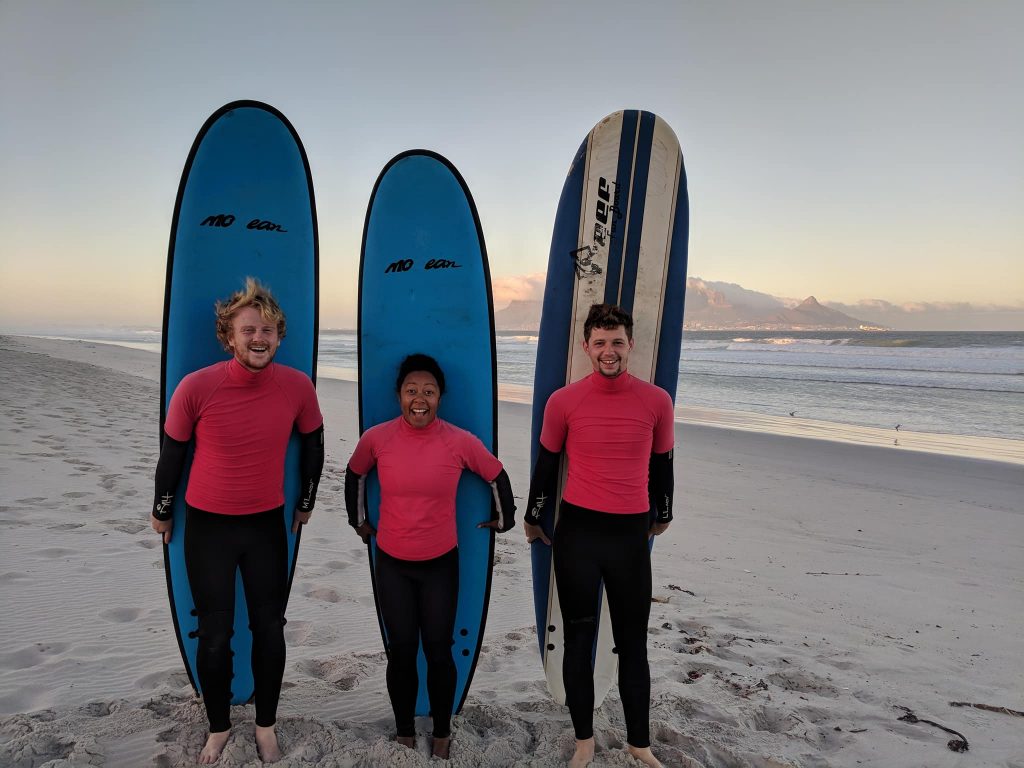 Aside from their Reach work, A21 work in 'Rescue' and 'Restore'. Their Rescue work aims to rescue victims and seek justice against their captors.  They do this first and foremost by running South Africa's National Human Trafficking Resource Helpline. The line runs 24/7 and victims of trafficking or concerned others can call at any time to get help. It works too – since they've been running the line they've had 8,000 calls which have directly led to 62 rescues.
Being rescued from slavery isn't the end of the line though. A21 offer a range of assistance to survivors including help with accommodation and food, health and psychological support, and help with getting their independence back by providing assistance with educational and professional qualification programmes.
We were super inspired by the work that A21 are doing in South Africa and amazed to see how good they are getting people to join them in the fight against slavery. They really are a team of modern abolitionists and they're recruiting, will you join them?