We're back on the road! And we're heading North…
We had originally hoped to ship our bike in to Mexico and head south to check out Belize, Guatemala and Honduras but sadly we've had to straight line it North. Unfortunately, we're a bit pushed for time as we are hoping to drive across Alaska and Russia before the Siberian winter really sets in. This means we need to be in Alaska sometime in September and heading South now would make that really hard. We should have had enough time to have a couple of weeks exploring Central America but the shipping of the bike was a full 3 weeks late so all of our exploring time got eaten up with a long wait in Mexico City and the town port town of Progreso.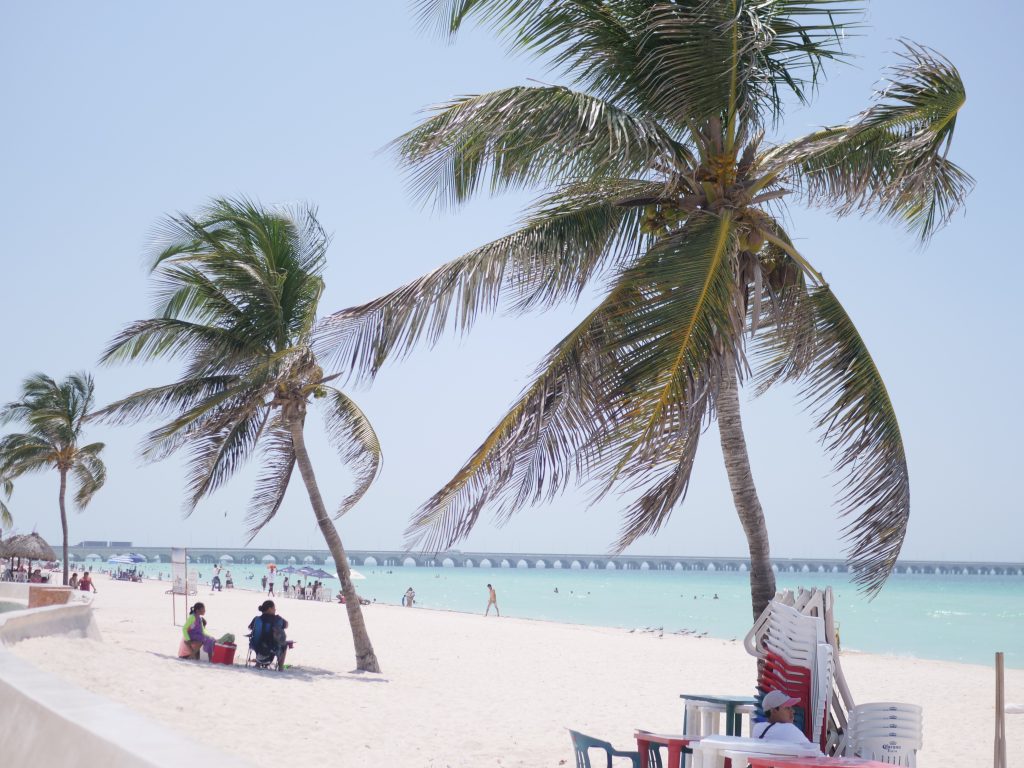 Both of these places are actually pretty good spots to wait. We spent our time in Mexico City trying every type of street food Mexico has to offer and our time in Progreso moaning at the port in the day and swimming in the perfect water in the evening – not too bad!
As soon as we got the bike we had to get it fixed up and ready for the road again. This meant recruiting the help of a local welder named Jorge, who made light work of fixing our sidecar back to the scooter properly. From Jorge's place in Progreso, we headed west making stops at Merida, Campeche and finally Palenque where we are now. The towns of Merida and Campeche are super picturesque and full of amazing multi-coloured, colonial buildings that make them both well worth a visit.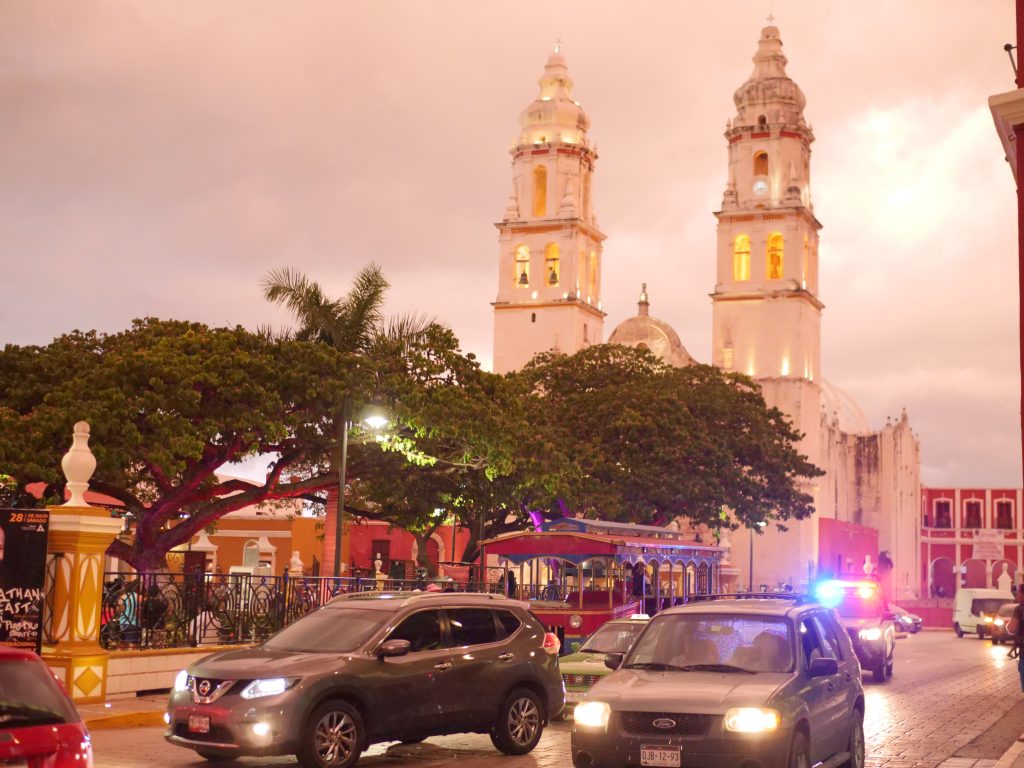 The riding was super hot and the temperature must have reached nearly 40°C but this part of Mexico is littered with sink holes that are full of cold, crystal clear water called Cenotes. We visited the X'batun Cenote the morning after we had wrongly decided to camp in a mosquito riddled, extremely hot, hostel garden. It was the perfect cure for the heat and our thousands of bites.
Since arriving in Palenque we've had a quick wander around the amazing ruins here. You walk through the jungle and one temple after another pops out at you. It's a super cool spot and you could spend a whole day pottering around the ruins. We didn't though. This time, we had to get back to an internet connection to plan what's next. We've come up against some serious barriers to getting our Russian visas and the Russian embassy have said that we would need to fly home to London to apply for our visa there. This is obviously something we are super reluctant to do so we're working out other potential routes and ways of getting around flying home midway through the trip.
Check out next weeks blog to see what we decide on.
Here's a quick video with this week's highlights: