Reece's face has frozen off so we're coming home. Well, by scooter and sidecar of course. He's just going to have to manage with the lack of face for another 6 weeks or so until we arrive at the Ace Cafe on Saturday 19th January!
Come down and join us on the day for a drink and to witness the final leg of the first ever circumnavigation of the globe on a scooter with a sidecar. We think we'll get in for around 14:00 but we'll work out all of the details closer to the time – for now just save the date! You can keep up with the plans by following the facebook event here. 
But before then we still have 5000 miles or so of riding to do! This week's riding was as hard, if not harder than the last. It was certainly colder and temperatures plummeted once again to a brain freezing -37°C. That's just silly stuff and at those temperatures it wasn't just the two of us that started to moan about the cold. The bike got angry too… The seal on the starter motor deformed because of the cold and all of the engine oil leaked out. Fortunately, we found the fault outside of a garage so we spent an afternoon with father and son combo, Vladimir and Daniel, learning what a starter motor looks like. They fixed it up and had us on the road in no time!
It's not been all struggle and toil though. We had a particularly nice visit to Lake Baikal. We had been given the offer to stay at a guesthouse from a friendly person online. The place was right along the shores so we snapped up the offer. Unfortunately though, we got stuck in traffic in the day because a lorry had decided to go off-roading…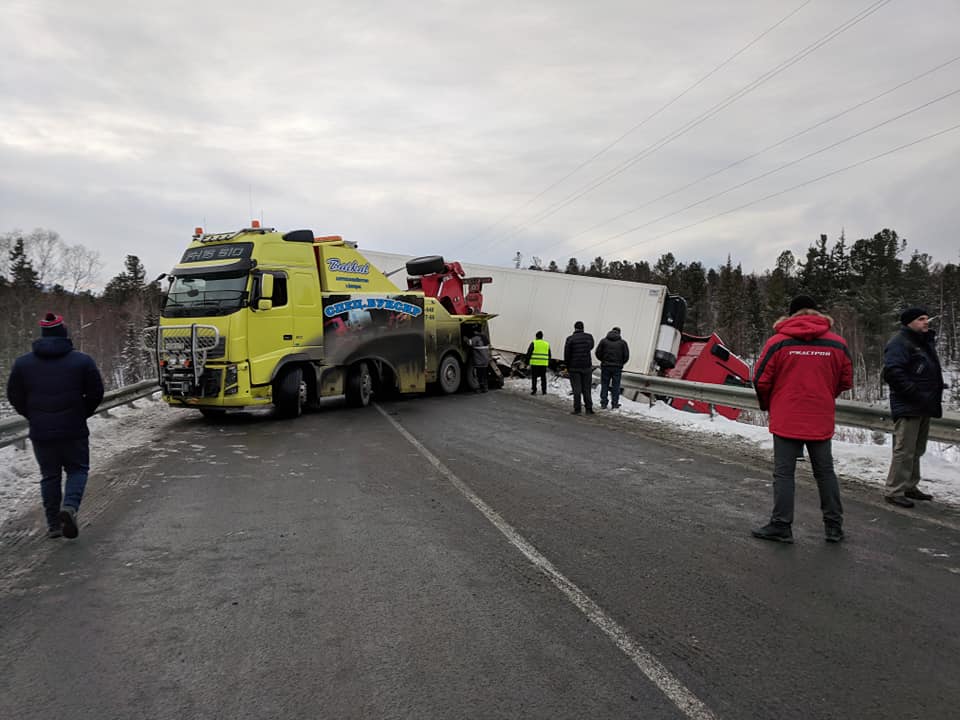 This meant we arrived to the tiny village that our guesthouse was in, well after dark. It seemed like nobody lived there at all and everything was completely pitch black. There wasn't another guesthouse around for miles so it looked like we would have to pop the tent up for the night. Then out of nowhere, Elena, our host, found us and ushered us back to a hot cup of tea in front of an open fire! It was heaven! We rested up for the night and then Elena took us on a walk to the shores of the lake where we took some awesome shots with our drone. They'll be in the YouTube series that we're releasing when we're home.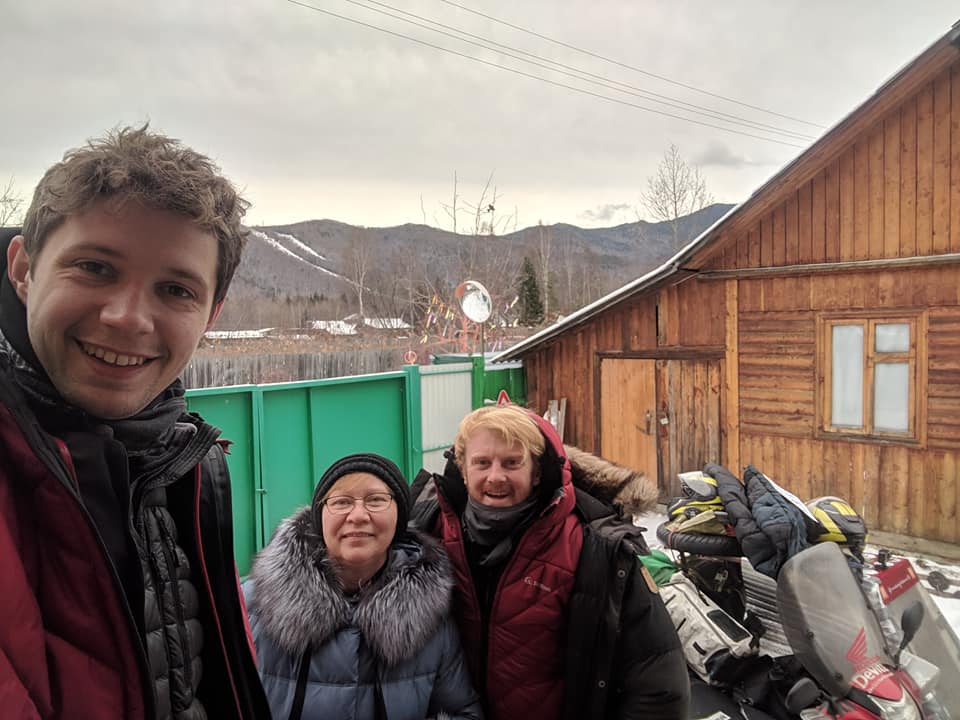 That's about it for this week. We're currently posting daily reports on our facebook page so follow on their for more details.