We have had a completely ridiculous week. At the start of it, Matt put a Facebook post up that said we have had a great start to the continent with none of the breakdowns we experienced at the start of South America. He didn't touch any wood and as a result, completely jinxed us…
The next day we set off from the coastal town of Coatzacolas and headed for Puebla. It was to be a 480km day, so a lot of driving. After around 200km's we experienced our first breakdown. It was fuel problems again! Just as it had been in the Atacama desert, the bike was losing power every few seconds and we were hobbling down the motorway. Luckily, this time we knew how to fix it and within an hour we had taken the fuel pump out, siphoned the fuel out of the tank, cleaned it up and got it all back together. We hit the road again, amazed that we had actually fixed something without the help of the internet! Although, we did have the help of Gilberto and Francesco – two Guatemalan guys who couldn't bare to watch us drink any more petrol.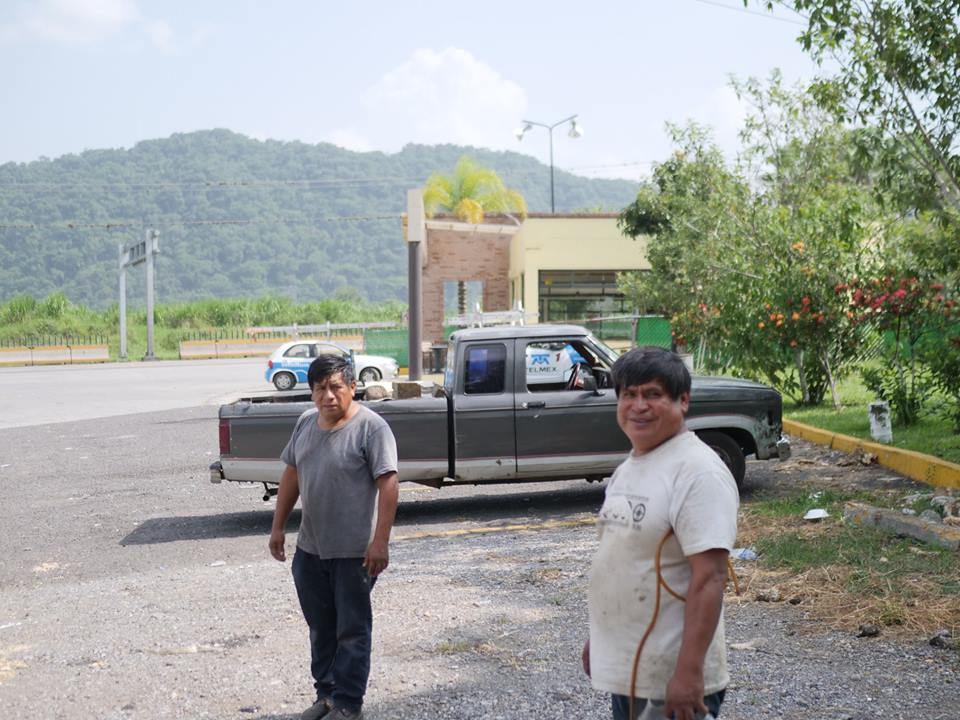 100km's after we set off again, we were struck with another problem. This time it was a completely flat front tyre. We pulled in on the side of the motorway and began to assess the damage. We found the whole and plugged it with our tyre repair kit but we still couldn't make it keep the air. We had a spare tyre with us but we had no way of changing it on the side of the road. So, we had to call for help. Luckily, a fellow biker named Josue saw us pull in and followed to see if he could help. After we couldn't fix it, he rang up the complementary tow truck service for us (that comes with the ludicrously expensively toll roads) and proceeded to wait for three hours to make sure we got off safe.
In the time it took for the tow truck to arrive, a local bunch of policemen turned up to make sure we were okay or more to have a laugh at our expense. The tow truck eventually arrived well after dark and the guy said he was only able to take us off the main road and not to a place to sleep or fix the bike. Having been waiting with us for a couple of hours by this point the police decided to take matters in to their own hands and put the bike in the back of their pick-up truck. They put the blues and twos on and raced us to the nearest hotel, where we were originally told there was no space until one of the officers had a word and a room magically became available.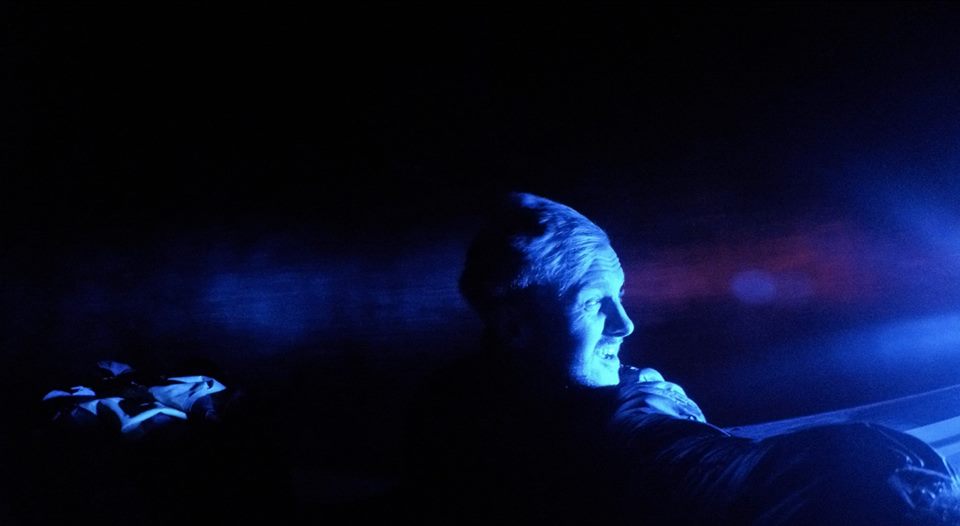 The next morning we switched our tyres over no problem and we drove off to Puebla. We left Puebla the following morning headed for Queretaro but were stopped in our tracks again, this time with a puncture in the sidecar tyre. We, again, found ourselves on the side of the road with a flat tyre and no way out. It was a small puncture that had caused the flat but we had driven on the flat for about 500 metres to try and find a safer part of the hard shoulder to stop in. This had caused more damage than the puncture itself and had pulled the tyre off the wheel.
We stood on the side of the road trying to wave down help for around 30 minutes until a motorway recovery truck turned up. The guys in the truck helped us plug the puncture, get the wheel back on and fill it back up with air. Within an hour, we were back on the road again and heading North. About a kilometre down the road from where we broke down was a roadside restaurant. We decided to just quickly pull in to check that the tyre was okay. It wasn't. It was hissing like crazy. It turned out that in driving it while flat we had ripped off the patch that a Colombian man had put on for us while watching Robbie Williams open the Russia World Cup back in June.
Again, we had a spare but no way to change it so were left with no choice but to call a recovery vehicle. We called one through our insurance so it was free but it arrived a full 5 hours after we requested it. The recovery vehicle finally took us through to the closest town, Pachuca, and dropped us off at the most expensive hotel in town (and wouldn't take us to another place). Luckily, we were able to talk our way in to a half price room for being broke travel bloggers and we enjoyed a night of relative luxury which was fantastic after such a ridiculous few days.
We've then had a pretty easy run from Pachuca. The towns in this part of Mexico are packed full of amazing colonial buildings and super friendly people. They are well worth a visit – especially Queretaro . Next, we'll head North again and should be in Texas by the time we email you again! Check out this video below with footage from all of the breakdowns!